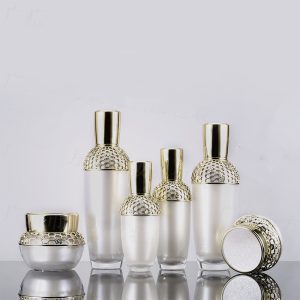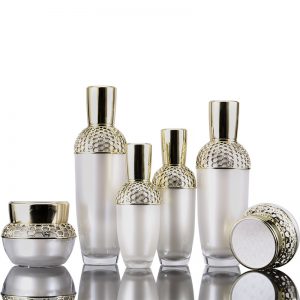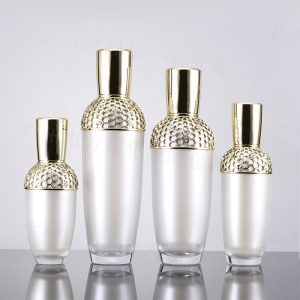 Product Details:
Product Name:
Lotion bottle cosmetic airless bottle
Process:
Injection molding
Material:
Airless
Color:
Gold plus white
Specification:
30g
Place of origin:
Ningbo,China
Logo:
Customizable
Feature:
Vintage classical pattern design
Acrylic vacuum bottle, vintage classical pattern design. Suitable for essence, face cream, liquid lotion, lotion, pure dew, toner, eye cream, etc. Vacuum acrylic bottle, external spring, not in contact with the material. The threaded opening is designed for easy disassembly and sub-assembly. Vacuum pump is used, no need for a straw. Thick double-layer cover, UV-plated outside the cover, engraved pattern inside the cover + spray gold, top film acrylic high permeability. Bottle body: outer layer acrylic, inner spray pearl white, shoulder sleeve gold plated, inner liner PP, hand pad pad PP, accessories: clean bottle, inner liner, hand pad, outer cover. Double-layer bottle design, built-in PP liner, large appearance.