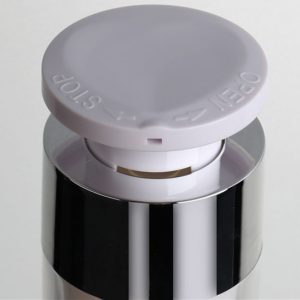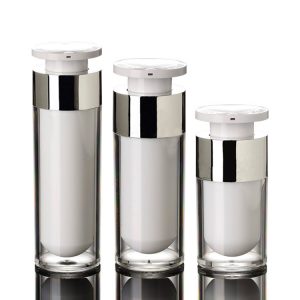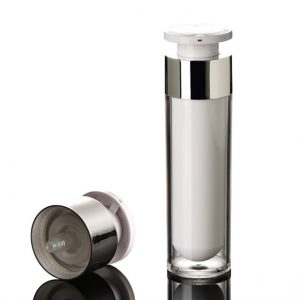 Product Details:
Product Name:
50ML high-grade acrylic vacuum bottle
Process:
Silk screen
Material:
Acrylic/Airless
Color:
Silver white
Specification:
50ml (g)
Place of origin:
Ningbo,China
Logo:
Customizable
Feature:
Beautiful and simple
Acrylic cosmetic bottles are made of anodized aluminum and electroplated. The shape is beautiful and the atmosphere is simple. The outer diameter of the bottle mouth is 33.6MM, the material of the lock pressure pump is electroplated bright silver ring, the material of the bottom of the bottle is the material of the bottle AS, and the material of the inner PE. The bright silver electro-aluminum metal feels more high-grade. Spring external pressure pump, unique shape, double laminating pump, no direct contact with the product, more sanitary. Hand pad: New material PE hand pad, sealed and leakproof. High-transparent acrylic bottle, exquisite acrylic + PP liner double bottle, crystal clear, simple and generous, isolated daily light, UV protection.