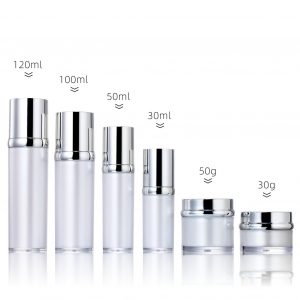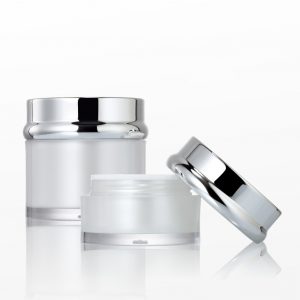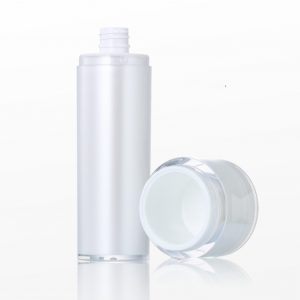 Product Details:
Product Name:
New high-grade acrylic cream bottle
Process:
Injection molding
Material:
Acrylic
Color:
white
Specification:
30/50/100/120 (g)
Place of origin:
Ningbo,China
Logo:
Customizable
Feature:
Exquisite and impeccable
Exquisite and impeccable, the new silver cover silver edge high-grade cream, lotion bottle. High-grade acrylic, environmentally friendly, odorless, surface processing, process customization. Acrylic bottle body, electroplated silver cover/neck, high-end atmosphere, elegant and delicate, smooth hand. High-quality PP pressure pump, press freely and discharge evenly. Fine pressure port, anti-leakage design, easy to screw. The bottom of the anodized aluminum highlights the fine details and is the top choice. Standard pressure port, high quality PET liner, sealed without leakage, environmentally friendly new material, full of texture.