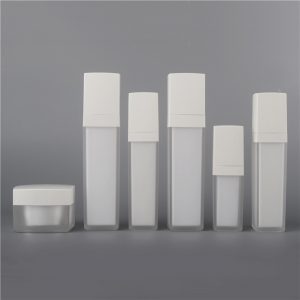 1. Eye cream small bottle can be carried with body milk
Eye cream bottles are usually very small, so you may want to carry them with some eye cream or hand cream in the summer, apply them to the elbows or joints that are often rubbed, so that the skin stays soft and avoids Old dead horny accumulation or dull skin.
2. Multi-color bottle for DIY aromatherapy wax
Different series of cream bottles of the same brand may be just different colors. If they are glass, you can use DIY scented candles, prepare some essential oils, drop different kinds of essential oils into different color bottles, and then add melted white wax. A natural scented candle is ready.
3. Empty powder box for monochrome eye shadow or blotting paper
The used powder box can be used not only to hold small monochromatic eyeshadows, but also to avoid the waste of eye shadow box purchase again. In addition, the empty powder box is also suitable for loading oil-absorbing paper in summer, which is light and convenient.
4. Ceramic bottles can save jewelry
Compared with ordinary glass bottles, resin bottles or plastic bottles, ceramic bottles are more suitable for preserving jewelry, because the ceramic properties are more stable, not susceptible to changes in air humidity and external temperature, and the sealing is also higher, which is very suitable for preserving diamond rings. Pearl or silver.
5. Lip gloss empty bottle with transparent nail oil first aid stockings
The small lip gloss bottle can be cleaned with some transparent nail polish. For girls, this is the magic of the first-aid stockings in the summer. It can prevent the hole in the stockings from getting bigger and bigger.
6. Find the ring in the lipstick tube
A lot of lipstick empty tubes are usually useless, but YSL has a lipstick body with YSL metal LOGO. Someone tried to pull out the tube with pliers after the tube was used up, take out the LOGO, and wear it as a ring. This idea is not bad.